Inception doujinshi
« previous entry | next entry »
May. 28th, 2012 | 11:44 pm
location: Back on ze couch
music: Explosions in the Sky, Take care take care take care

In the very back upstairs corner of the K-Books shop in Ikebukuro, there's a curious little section wherein are shelved doujinshi based on Western movies and TV shows. I like poking around in it because it's full of oddities; with the exception of mega-properties like LoTR or Harry Potter, not much Western-based material filters down to the girls who create this stuff, so the content tends to be a dog's breakfast of whatever random property happened to resonate with them. There's a lot of dross, but also a few jewels to be found (GD/Izumi Yakumo/Haibara Yak's Nightwing books come to mind), and this time, I found work by some gals who were Incepted.
This is a compilation book from a few artists and writers.
Arthur? Check. Dice? Check. Alliterative Engrish goodness? Check.: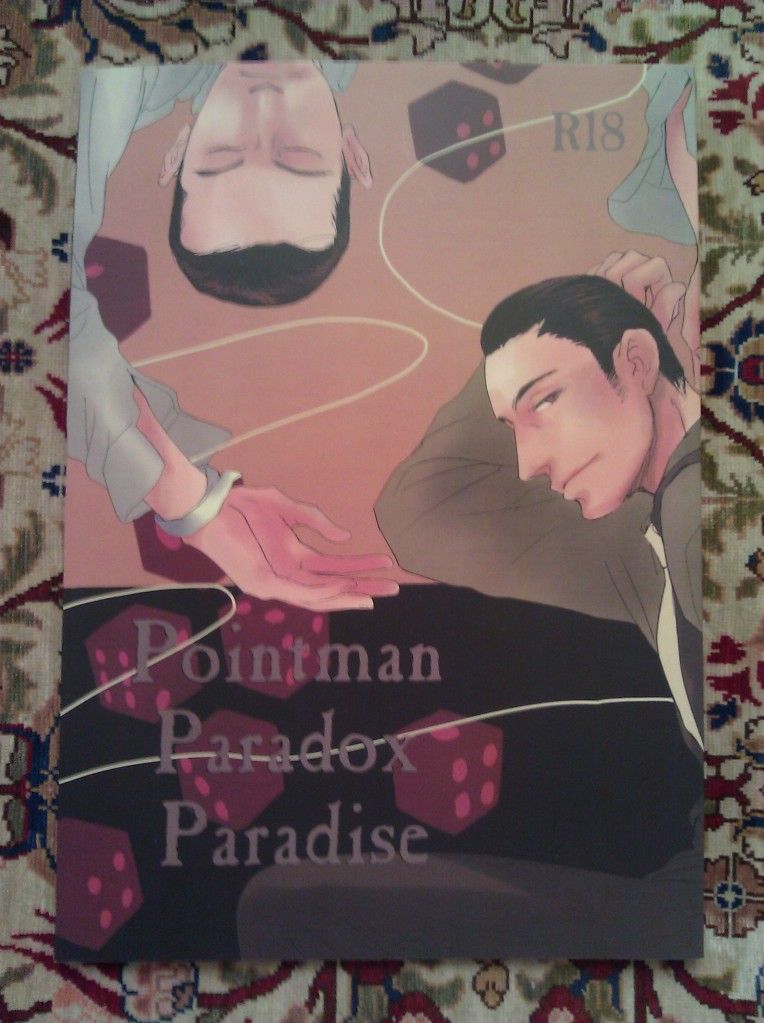 Insert ad for an Inception event. (Whyyyyy did I not know about this?!) I love the expression on Arthur's face and Eames's patented Horrible Shirt.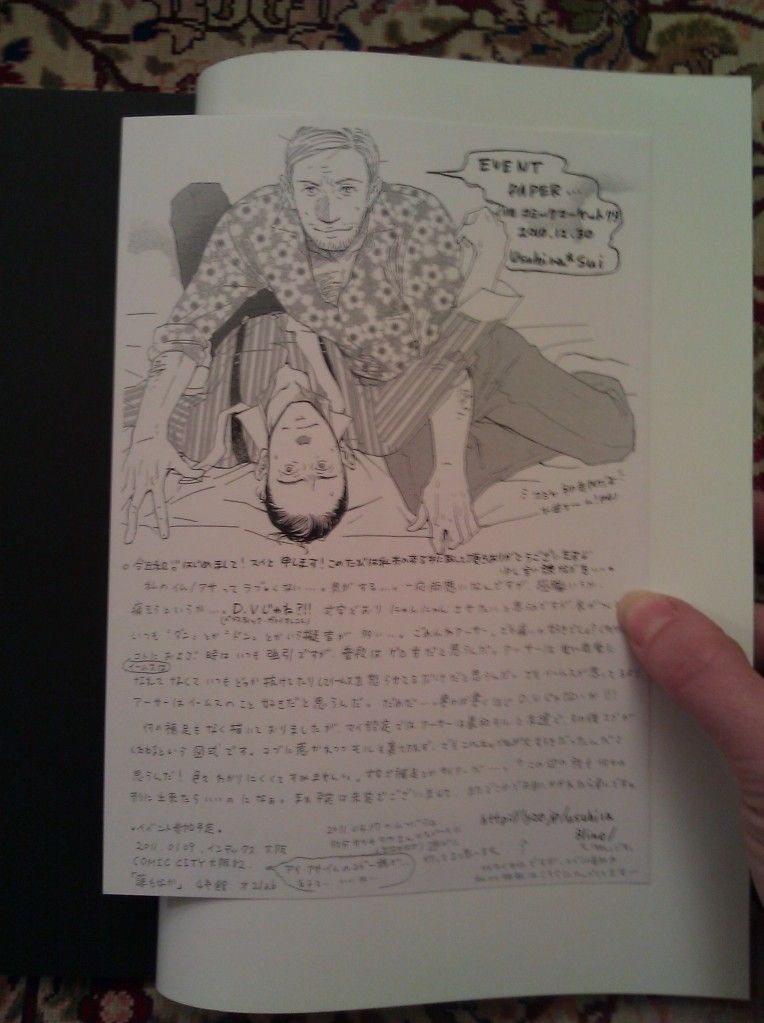 Another good Arthur expression. Guess what follows? (If you answered "Sex with Eames," give yourself a cookie.) The speech bubble on the lower right is Eames calling him "Darling." :D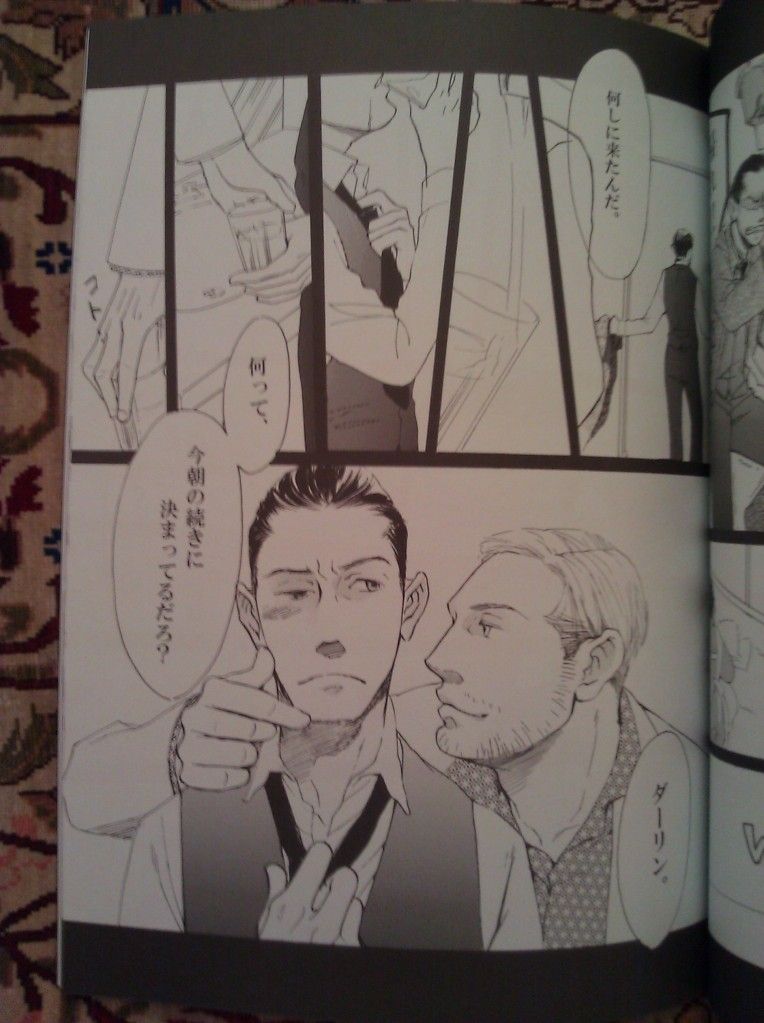 Comments {5}